Welcome to Alforno Mediterranean Grill & Subs!

We're at your service, providing the best Mediterranean/Lebanese cuisine in southwest Florida. Allow us to introduce ourselves and show you why it's worth your time to visit us for authentic Lebanese food at our location on N. Cattlemen Road.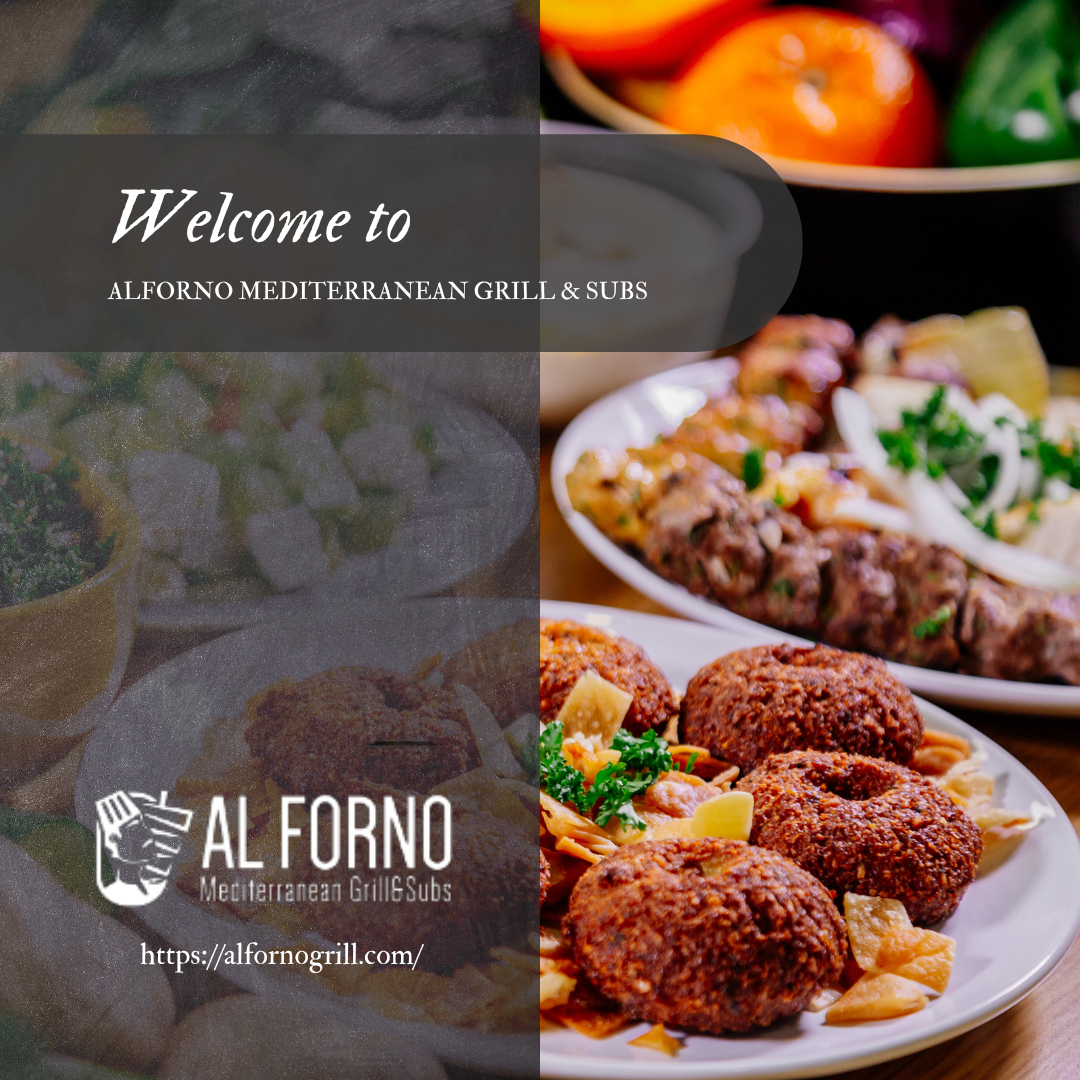 About Alforno Mediterranean Grill & Subs
We're a small-business restaurant dedicated to fast casual dining and delivery of terrific foods like baba ghanouj, hummus, Kabab, and falafel. If you're in Sarasota/Manatee and always wonder where to find the most legitimate versions of these savory items, then this is the place to visit.
Our Lebanese chefs have over two decades of experience serving fresh and ready-to-eat Shawarma and other tasty proteins as either sandwiches or savory pita bread. Don't take our word for it because we've amassed loyal patronage, which you can see from all the positive testimonials on our website.
Why You Should Try Mediterranean & Lebanese Cuisine
Lebanese food is one of the most ancient of all Mediterranean cuisines. While you may notice a few parallels with Greek and other dietary traditions, Lebanon has a heritage that goes back at least 7,000 years. That's when the Middle Eastern territory, famous for its majestic cedar trees and thriving civilizations, came into existence.
While Lebanese cuisine is a special sub-category of Mediterranean food, there are plenty of commonalities. Virtually all Mediterranean food makes copious use of olive oil, a variety of wheat, grapes, fresh veggies, and diverse proteins. Eastern Mediterranean cuisine (Lebanese, Greek, Turkish, Syrian, etc.) often involves significant amounts of cheese and yogurts.
What are the hallmarks of Lebanese food? What are a few things you can expect to find on our menu?
A heavy emphasis on tender and delicious lamb entrees.
Hummus – either regular or spicy.
Other Premium Entrees – Chicken Tawook & Shish Kabob.
Special Mediterranean Salads – Fattoush, Tabbouleh, and Creek.
Plenty of healthy and enriching seasonings like garlic, olive oil, spices, and herbs.
Desserts, like baklava, are rich in filo pastry, chopped nuts, filling, and sweet syrup.
. . . several other distinct Lebanese dishes all throughout our menu.
So, now that you know why you'll enjoy Mediterranean food, it's time to come over and see us soon. Alforno Mediterranean Grill & Subs is open every day from 10:30 a.m. to 9 p.m. If you'd like to learn more about us first, then call anytime at 941-778-5200.